Prepeel by Krulig®  is a degreasing solution that removes excessive oiliness from the skin in face and body. Recommended to be used in the preparation of the skin before performing a procedure in Aesthetic medicine (peeling, laser, etc.) in order to remove the oily mantle and facilitate penetration of any product that will be applied on the skin.
Its ingredients have been carefully selected to avoid skin irritation, without reducing its effectiveness.
Contains Hamamelis water, Menthol and soothing ingredients in a hydro-alcoholic base.



Mode of Application:
Wash the skin with a neutral liquid soap.
It´s recommended the use of Liquid Soap by Krulig.
Apply 

Prepeel by Krulig®

Solution with gauze making firm strokes to remove oiliness from the skin.

 Avoid contact with eyes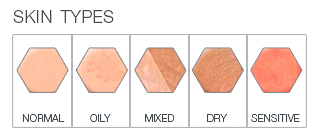 Indicated for all skin types and phototypes.