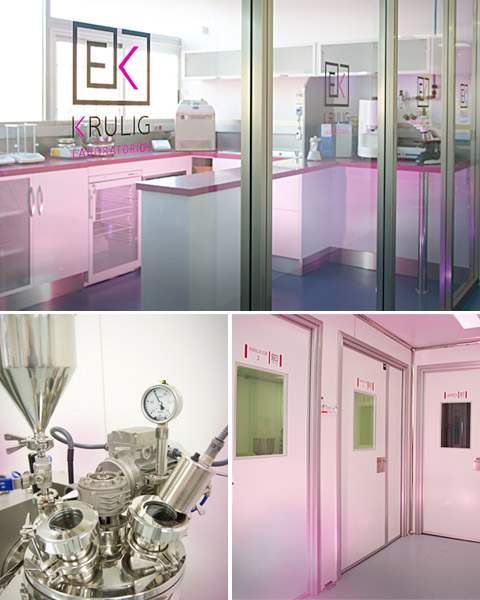 What we do and who we are?

In Laboratorios Krulig we develop, produce and market innovative products, created and formulated by Dr. Eduardo Krulig with a personal experience of over 25 years and the family tradition of over 60 years in the cosmetic field, designed to provide solutions in daily practice of Dermatologists, Plastic Surgeons and Aesthetic Medicine, in solving problems such as skin blemishes, aging skin, acne lesions, scars and skin renewal damaged by sun exposition and chronological factor.
Laboratorios Krulig is the site of production of the most modern working tools for the modern physician who specializes in the medical and aesthetic beautification field, using the latest technology, meeting the highest standards of quality, one of the most modern laboratories in Europe.
Laboratorios Krulig aims to meet the requirements and needs of physicians in their daily practice and patients who use our products based on continuous research of Dr. Eduardo Krulig as the Director of our Department of Research & Development & Innovation, and his over 25 years experience in this field.