Refreshing K-alm by Krulig® is a powerful refreshing complex, which moisturizes and soothes the skin that has been subjected to the action of the sun, peeling, and laser treatments. Recommended after shaving.
It contains no fragrance or colourants. Provides needed moisture to restore natural balance and balance on irritated skin.
Its composition includes ingredients such as extracts of Oat, Hamamelis water, Aloe Vera, Calendula Oil, among others. Highlighting the soothing and regenerating action of extracts of Oat, appreciating its light natural aroma.
It is used by applying to the skin 3 times a day, but its action is so refreshing that we do not limit its use, and the patient can repeat as many times as necessary.
Protects the skin and provides a mantle of hydration, cooling and calming the irritation that a peel or a laser can cause to the skin.

Mode of Application:
Apply directly to the irritated skin, cleansed, spread gently without rubbing. Apply on face and body.

Repeat as needed.

Avoid contact with eyes.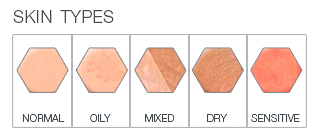 Indicated for all skin types and phototypes.